PingBrother
is watching your networking devices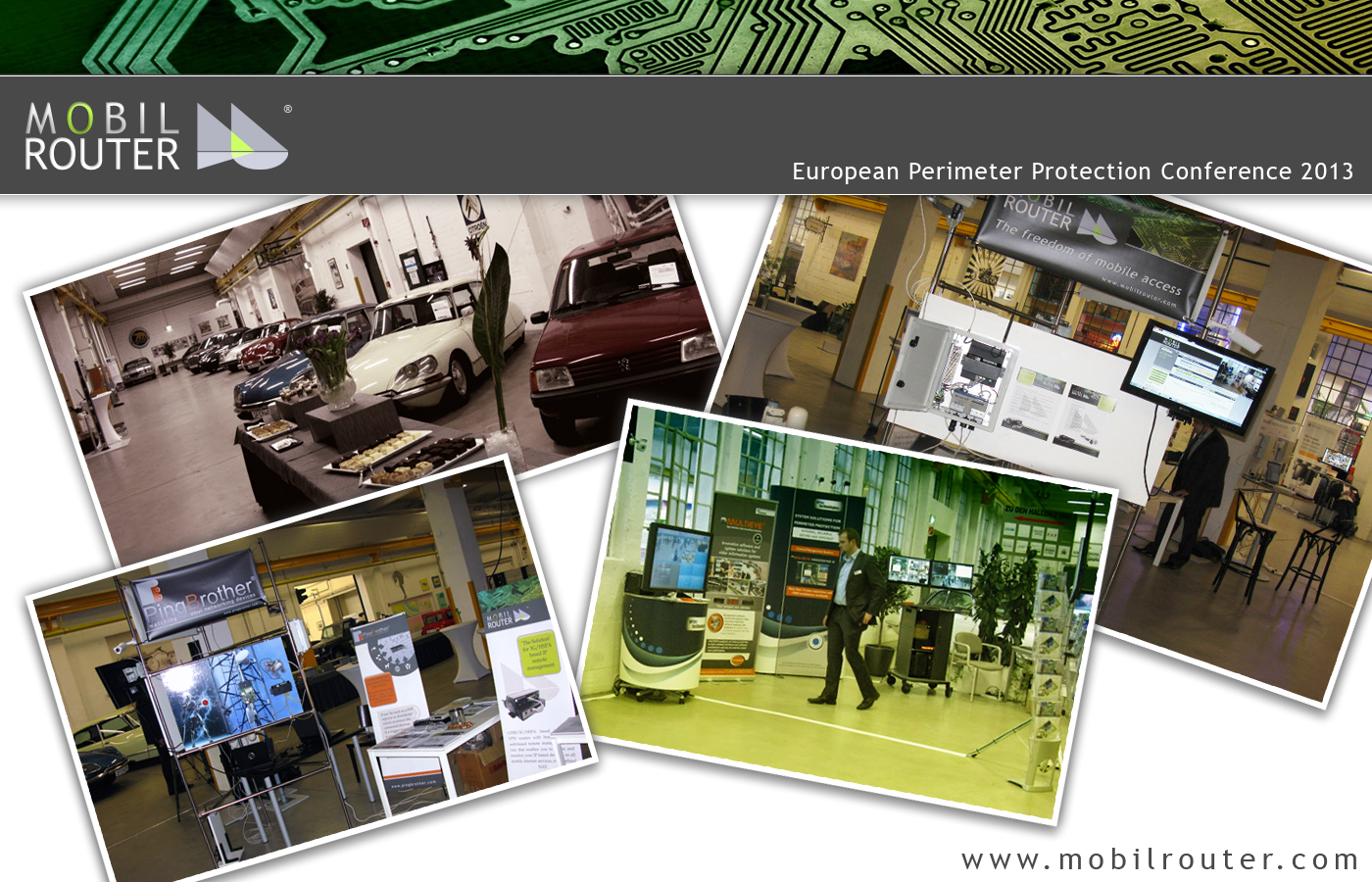 Mobilrouter and PingBrother were exhibited at the European Perimeter Protection Conference - organized by Umirs and Artec - in Nuremberg, Germany on 6 March. Based on the valuable feedback from prominent players of the industry both product lines are about to fill a gap in the security technology sector.
Thanks for visiting our booth.
---
What is PingBrother?
---
PingBrother is a cost effective, industrial passive POE switch (PSE), that can work with a wide range of low voltage inputs and can distribute its input power to any standard or non-standard POE device.
The POE output power can be fully managed either manually, remotely over the network, scheduled, or by its own built-in control system. It also works as an IP watchdog, or intervenes when there is a change in input voltage, current or temperature. Automatic log entries and/or email notification can be made about these events and responses.
It is a great and cost-effective multifunctional tool for unattended network devices such as IP cameras, Wi-fi radios, VOIP devices and switches, especially those which have a POE support. By manually deactivating the POE function, PingBrother can control any non-POE device by its relay contact outlets.

Main features
---
Web-based GUI
IP watchdog
Watches ping availability
Watches http availability
POE injector
POE distributor
POE managed switch
Ethernet range extender
Failover backup controller
On/Off relay contact outlets
Scheduled POE management
Extremely wide voltage range
8-56V DC
9-42V AC
Supplied with optional PS
Compatible POE devices
IEEE 802.3af-2003 / B
Any custom passive poe PD
Remote monitoring
Remote administration
Remote measurements
Voltage
Current
Output
Temperature